Skip to content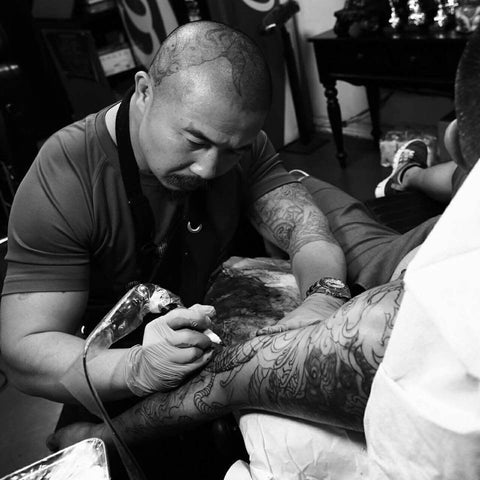 Master Mike
Master Mike is influenced by Chinese and Japanese art. From the beginning of his career, he was fascinated with the bigger Yakuza pieces and black and grey style tattoos. He is truly a master of Asian influenced tattoos.
His set has an exciting sense of boldness with captivated colors like Violet Phoenix and Demon Red. Master your next tattoo with this set!

Sunday,Monday,Tuesday,Wednesday,Thursday,Friday,Saturday
January,February,March,April,May,June,July,August,September,October,November,December
Not enough items available. Only [max] left.
Add to Wishlist
Browse Wishlist
Remove Wishlist