Skip to content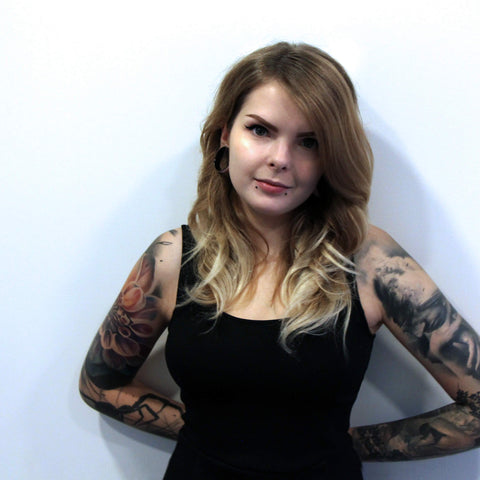 Sandra Daukshta
The eyes alone can provoke emotion and tell a story; like the intensity behind a tiger's eye. Sandra Daukshta captures that essence in her pieces like a photographer snapping the perfect shot. She's also generated tattoos of famous faces, such as David Bowie and Dave Grohl.
Sunday,Monday,Tuesday,Wednesday,Thursday,Friday,Saturday
January,February,March,April,May,June,July,August,September,October,November,December
Not enough items available. Only [max] left.
Add to Wishlist
Browse Wishlist
Remove Wishlist