Skip to content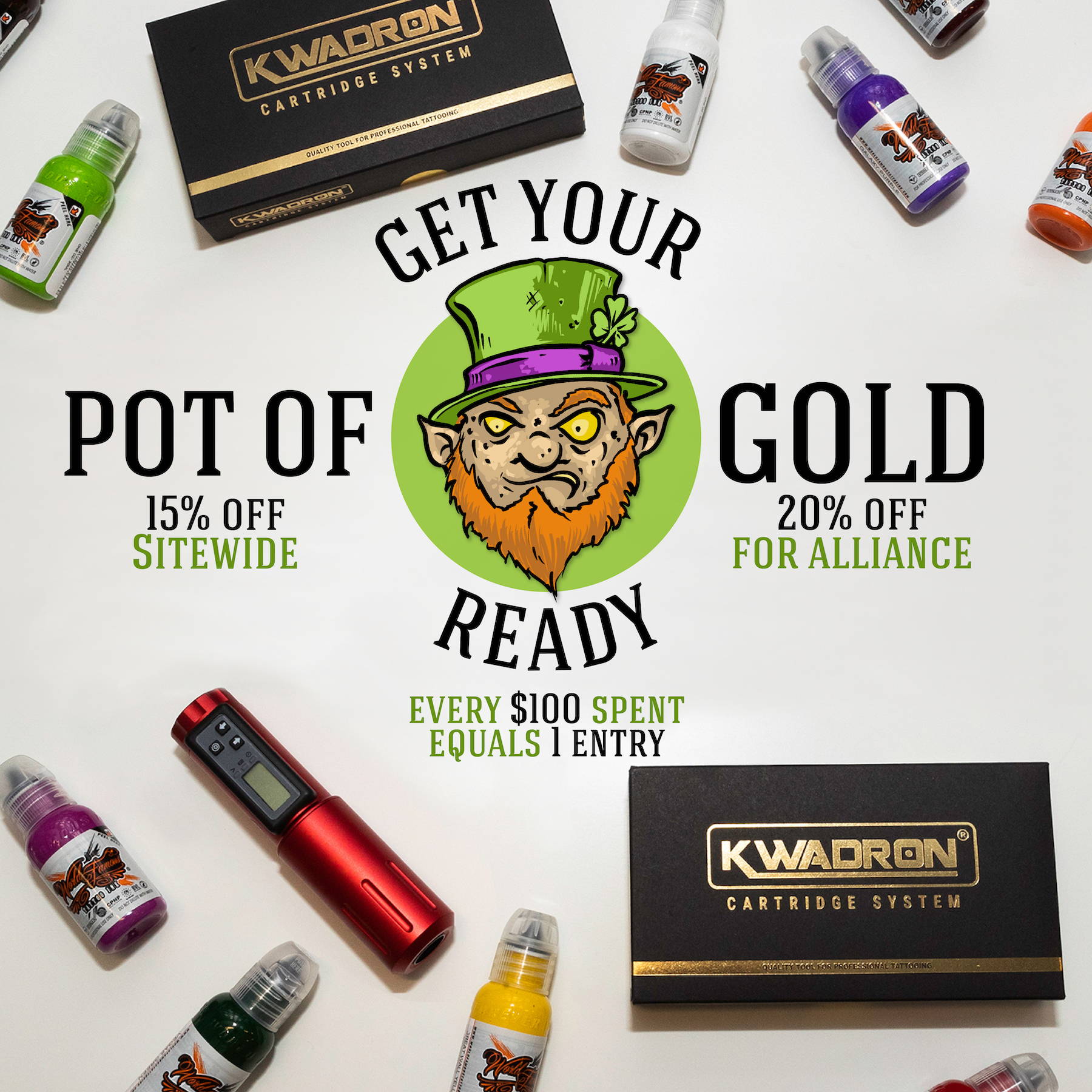 St. Patty's Day Sale and Giveaway!

Save 15% site wide* and Alliance members save 20% site wide*! The more you spend, the greater your chances of winning the Pot Of Gold!

You will automatically receive 1 entry for every $100 spent. The lucky winner shall receive:

(1) Red Zabre
(1) Box of 35/7RLLT-T Kwadron Needles
(1) Box of 35/7SEMLT Kwadron Cartridges - Shaders
(1) World Famous Primary Color Set #1 – 1oz.

*excludes Perma Blend Pigments.
Sunday,Monday,Tuesday,Wednesday,Thursday,Friday,Saturday
January,February,March,April,May,June,July,August,September,October,November,December
Not enough items available. Only [max] left.
Add to Wishlist
Browse Wishlist
Remove Wishlist