Skip to content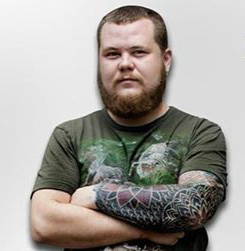 Ilya Fom
The animal kingdom is full of variety, you can find a similar variety is the brilliant pieces created by Ilya Fom. Ilya specializes in color and realism tattoos and his set is design for the fiercest tattoos. Follow your animal instinct with the Animal Kingdom set, featuring Tucan Tangerine, Blush Viper, Jack Rabbit, Bearded Dragon, Safari Night, Python, Baboon Maroon, and Sweet Smoke.
Sunday,Monday,Tuesday,Wednesday,Thursday,Friday,Saturday
January,February,March,April,May,June,July,August,September,October,November,December
Not enough items available. Only [max] left.
Add to Wishlist
Browse Wishlist
Remove Wishlist